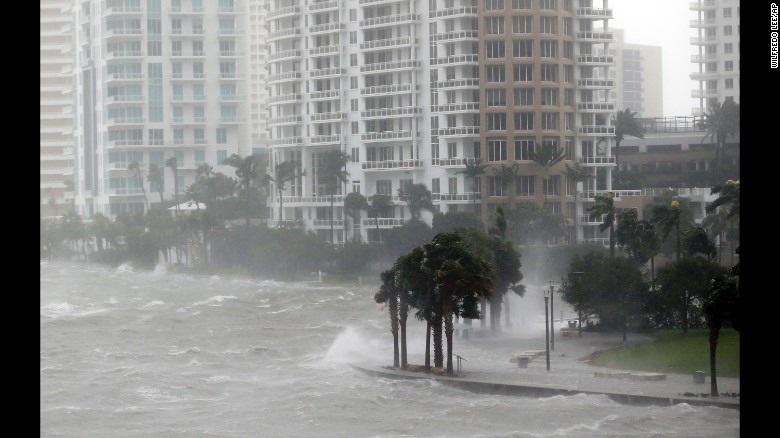 FORT MYERS/MIAMI (Reuters) – Hurricane Irma lost some strength as it pounded southern Florida on Sunday afternoon, but forecasts warned it would remain a powerful storm as it flooded Miami streets and knocked out power to about 2 million homes and businesses.
All of southern Florida was feeling the effects of the storm creeping toward the shore, with at least one man killed, a woman forced to deliver her own baby, apartment towers swaying in high winds and trees uprooted.
The National Hurricane Center said the storm had maximum sustained winds of 120 miles per hour (195 kph), dropping it to a Category 3, the midpoint of the five-step Saffir-Simpson scale.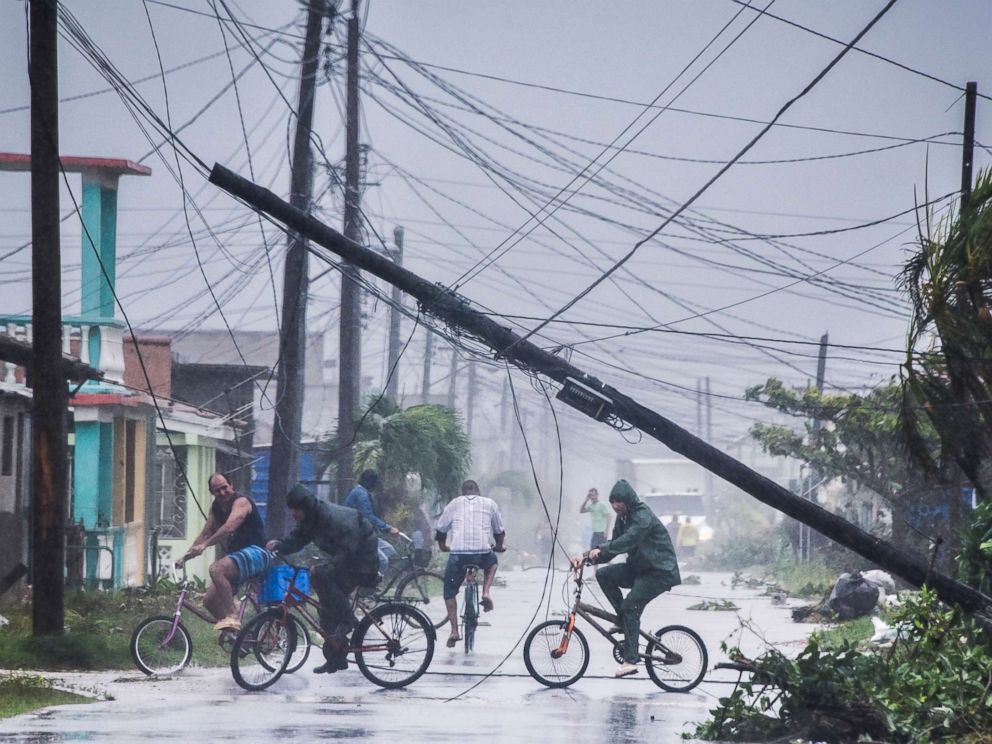 Tampa and Hurricane Bays saw extraordinarily low tides, with sea life visible and boats grounded, though forecasters warned the storm would soon drive those waters back in with storm surges of up to 15 feet(4.6 m) along the state's western Gulf Coast.
Small whitecapped waves could be seen in flooded streets between Miami office towers.
Irma had been one of the most powerful hurricanes ever seen in the Atlantic, killing 28 people in the Caribbean and pummeling Cuba with 36-foot (11 meter) waves on Sunday. Its core was located about 30 miles (48 km) south of Naples by 2 p.m. ET (1800 GMT) and was expected to move along or over Florida's western coast through the afternoon and evening.
Some 6.5 million people, about a third of the state's population, had been ordered to evacuate southern Florida.
"This is a life-threatening situation," Governor Rick Scott told a press conference.
Tornadoes were also spotted through the region.
Irma is expected to cause billions of dollars in damage to the third-most-populous U.S. state, a major tourism hub with an economy that generates about 5 percent of U.S. gross domestic product.
About 2 million Florida homes and businesses had lost power, according to Florida Power & Light and other utilities.
How many victims are there?
The death toll in the storm's wake across the Caribbean climbed to 25, and may well rise as some Floridians choose to ignore evacuation warnings.
The dead included 11 on St. Martin and St. Barts, four in the U.S. Virgin Islands, four in the British Virgin Islands and one each on Anguilla and Barbuda.
A man in Florida died falling from a ladder before the storm arrived.
Also, a 16-year-old junior professional surfer drowned in Barbados on Tuesday while surfing large swells generated by an approaching Irma.
Many victims picked through the rubble of what had once been Caribbean dream getaway homes.
On Friday, looting and gunshots were reported on St. Martin, and a curfew was imposed in the U.S. Virgin Islands.