WASHINGTON — The author of a new book that questions President Donald Trump's fitness for office Monday contradicted Steve Bannon's explanation of comments that had angered his former boss. The book publisher said any effort by Trump to suppress the book would be "flagrantly unconstitutional."
Michael Wolff, author of Fire and Fury: Inside the Trump White House, took issue with a Bannon mea culpa issued Sunday, in which Trump's former chief strategist sought to make amends for his comments.
Recommended: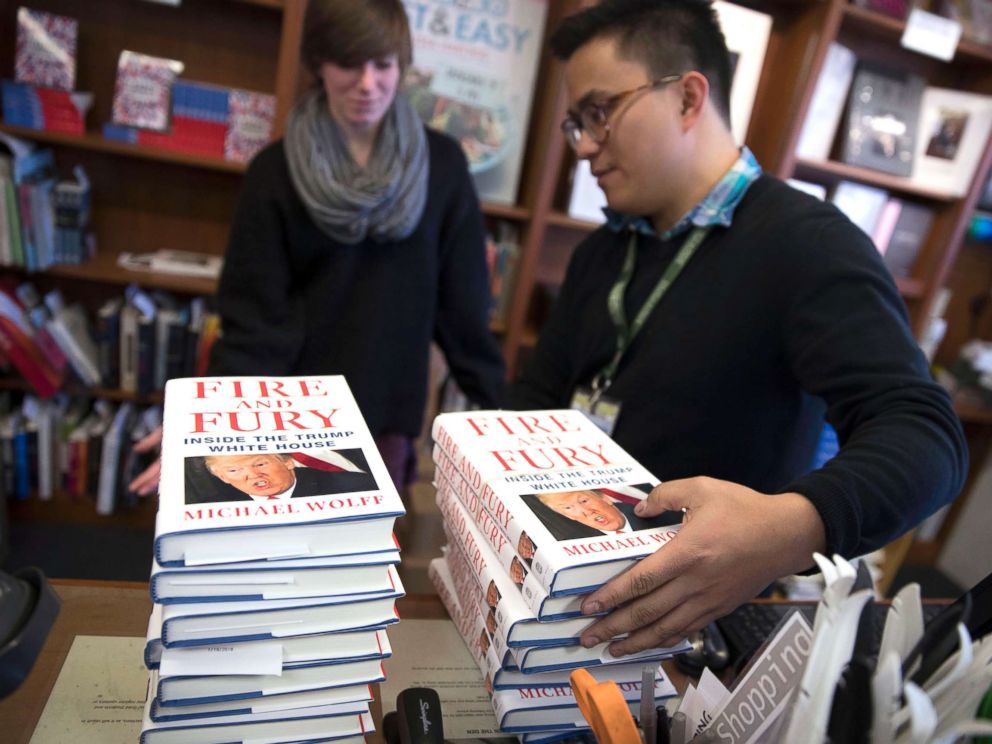 In the book, Bannon describes a meeting between Donald Trump Jr., senior campaign aides and a Russian lawyer as "treasonous" and "unpatriotic." The reference angered the president, who last week lashed out at Bannon, saying he "lost his mind."
Bannon sought to make amends Sunday, saying in statement his description wasn't aimed at Trump's son but at former Trump campaign chairman Paul Manafort.
But Wolff told MSNBC's Morning Joe: "it was not directed at Manafort, it was directed directly at Don. Jr."
Meanwhile, the publisher of Fire and Fury said any efforts to suppress the book are "flagrantly unconstitutional."
In a letter to company employees Monday and shared with The Associated Press, Macmillan CEO John Sargent wrote "no American court" would go along with President Trump should he sue to have Fire and Fury withdrawn.
Macmillan is the parent organization of Henry Holt and Company, which released the book. A Trump lawyer last week sent a cease and letter to the publisher, demanding it be withheld. Holt responded by moving up the release date from Jan. 9 to Friday.
On Monday, Sargent said that the company would send a formal response to Trump later in the day.
Wolff's book portrays the 45th president as a leader who doesn't understand the weight of his office and whose competence is questioned by aides. It has sparked anger in Trump's camp, and the president's allies attacked the book in a round of television appearances Sunday.
Chief policy adviser Stephen Miller, in a combative appearance Sunday on CNN, described the book as "nothing but a pile of trash through and through."
CIA Director Mike Pompeo said Trump was "completely fit" to lead the country.
"These are from people who just have not accepted the fact that President Trump is the United States president and I'm sorry for them in that," Pompeo, who gives Trump his regular intelligence briefings, said on "Fox News Sunday."
Nikki Haley, the U.S. ambassador to the United Nations, said she visits the White House once a week, and "no one questions the stability of the president."
"I'm always amazed at the lengths people will go to, to lie for money and for power. This is like taking it to a whole new low," she told ABC's This Week.
Miller also criticized Bannon, who is quoted extensively in the book, saying it was "tragic and unfortunate" that Bannon "would make these grotesque comments so out of touch with reality and obviously so vindictive."